Music release official announcement for Debut EP True North to arrive in June.  
ZURICH, 7 May 2021: On the day of her single release 'Rebel Hearts', Ingeborg officially announces her debut EP 'True North' will arrive on 16 June 2021. Ingeborg specifically scheduled the release, in loving memory of  late grandmother.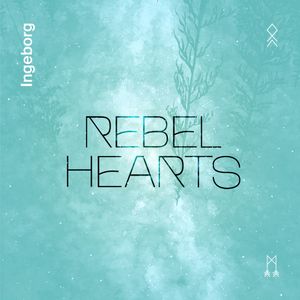 Rebel hearts is one of the songs on her debut EP True North - A journey of self discovery, higher callings and reconnecting to the soul. The single Rebel Hearts is about choosing your own path, and staying fearless and strong in your pursuit. To stop conforming to the so called norm dictated by the exterior landscape, and discover your own truth instead. 
"To create your empire on solid grounds, you have to start within. Your inner voice will take you out of your comfort zone, into the wild. Directing you away from conditioning, old belief systems, habits, traditions. This asks for courage, patience, resilience, and trust. But with you eye on your North Star, and your inner compass guiding you, your environment will align." - Ingeborg
The song Rebel Hearts is influenced by artists like Florence and the Machine, Aurora, Dotan and Massive Attack with a driving force to empower the heart. 
Ingeborg wrote and composed "Rebel Hearts" on vacation in Mallorca, before she took the song into the studio to produce it together with her production team - Alex Wilson (Soundscapes, piano and synths), Marque Gilmore (Beats, drums and sonics) vocals recorded at Studio 16 by Cameron van As, Mixed and Mastered by Alex Mullarkey. Vocal pre-production done with LA vocal pre-producer Brad Chapman.
The arwork for Rebel Hearts was created by Sara Bellamy & Skogens Rymd Art. 
——— 
Notes to Press
EPK Available on request through contact form.