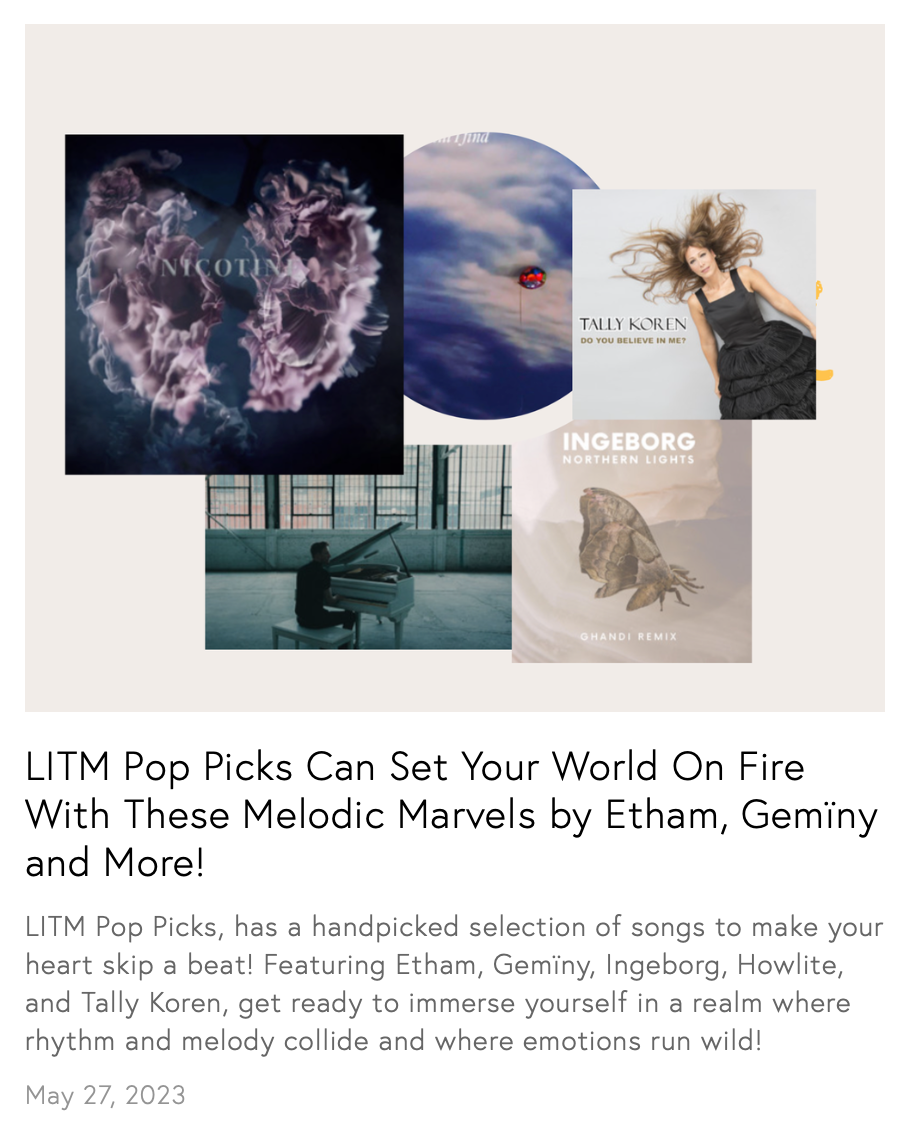 I am beyond thrilled to share that 'Northern Lights Ghandi Remix' has been featured in the esteemed magazine Lost in the Manor Pop Picks, in the UK! 
Get ready to embark on a musical journey that will make your heart skip a beat!Lost in the Manor Pop Picks, curated by the finest music connoisseurs, presents a handpicked selection of songs that ignite your soul. 
To discover the full review on Norhtern Lights (Ghandi Remix), and dive into the world of melodic marvels, click on the link below. Let the music transport you to a place where dreams come alive and emotions are set free. It's an experience you don't want to miss! 
Click to read the full review on Northern Lights (Ghandi Remix)